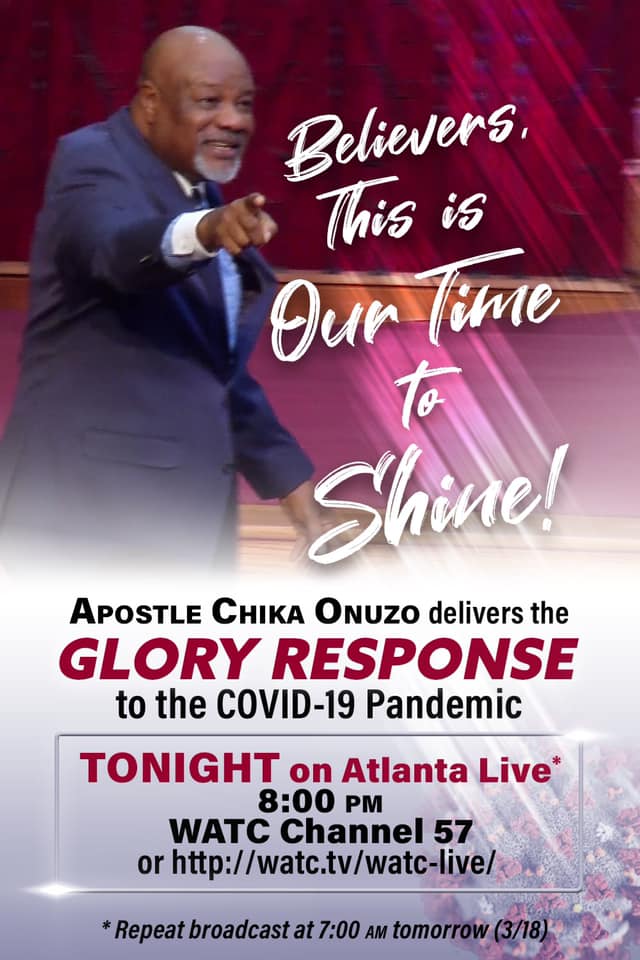 A Letter to Members of Resurrection House for All Nations
Friday, March 20, 2020
Dear Resurrection Agent,
Be assured that RHFAN continues to stand in faith and wisdom regarding the Coronavirus. We are fully persuaded that by our covenant with God, the glory of God has made this house a Goshen unto us and we are all under His covering.
Our faith in the decrees from the altar remains strong. Therefore we will have our regularly scheduled 8am and 11am services this Sunday, March 22nd. Our scheduled MUGA meeting has been canceled to avoid the burden of food preparation.
Partnering with God in faith is what is keeping us safe, but we are taking precautionary measures:
Hand sanitizer will continue to be made accessible for your use.
We have implemented protocol to sanitize the sanctuary including the seats and armrests, as well as the classrooms, the communion room and surfaces throughout the building.
Let us refrain from hugging and touching during this time so we don't outgrow our grace.
Of course, use wisdom. If you are sick, please stay home but be mindful of your faithfulness to God in giving. In your absence, you may use our online facilities at rhfan.com/giving/ to give and keep the church strong.
We believe we are under the glory and grace of God. This is the time to show our faith. May the blessing of God and the glory and grace that covers RHFAN be upon you and your family. God bless you.
Apostle Chika
PLEASE VISIT THIS PAGE FOR FUTURE ANNOUNCEMENTS