Apostle Chika Nnamdi Onuzo
A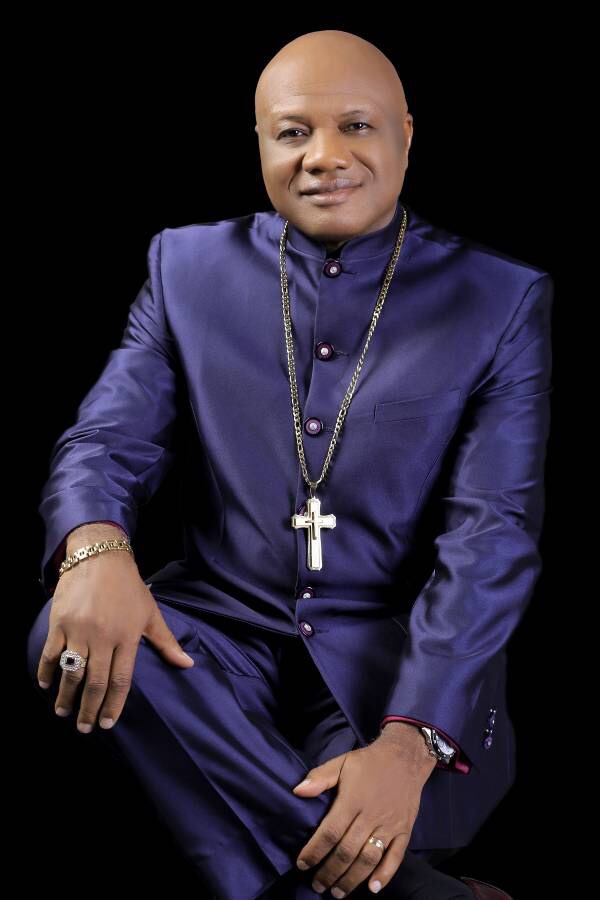 postle Chika Nnamdi Onuzo,
Senior Pastor of Resurrection House for All Nations, was destined from birth to reach across continents and pastor the flock of Jesus Christ. He spent his childhood battling a prolonged illness, but at age seventeen, he was saved, healed and commissioned to lead crusades for Christ in Nigeria. His ministry experiences have taken him around the world, and he is now senior pastor of Resurrection House For All Nations, a non-denominational, multi-cultural full-gospel church located in Union City, Georgia.
It is no surprise that Apostle Chika's beginnings in the ministry were marked with a unique and powerful anointing. When he was filled with the Holy Spirit and received the call to ministry in 1974, he immediately ignited Nigeria's Christian Revivalist Movement. In 1976, he joined the Deliverance Evangelistic Association as crusade coordinator and director of the musical group, "Deliverance Band." With the debut of "Just for You," a weekly prime-time television broadcast, he became the youngest star on television.
Click here to read more
Elder La Tanya Onuzo
Elder La Tanya R. Onuzo received Jesus Christ as Lord and Savior in 1977 as a student at Bethune-Cookman College. After graduation in 1980 with a Bachelor of Science degree in biology, she returned to her hometown of St. Petersburg, Florida.
The life-changing experience of the love and power of God and her strong belief that Jesus came to seek and to save the lost, compelled her to preach and share the Word of God. Evangelist Onuzo worked on the streets through personal evangelism, in home Bible studies, in prison crusade ministry outreaches and as a women's conference speaker.
In 1985 she attended Rhema Bible Training Center in Tulsa, Oklahoma to further her training as an evangelist. Upon graduation in 1987, she rejoined Faith Community Fellowship and served as the pastoral care minister. Committed to fulfilling her calling, she served as a leader and minister in various Christian organizations: Prison Crusade Ministries, Women's Aglow and Youth Community Outreach.
In 1989 she met and married Chika N. Onuzo, who is presently the senior pastor of Resurrection House For All Nations. They currently live in Fayetteville, Georgia with their three beautiful daughters: Amara, Jessica, and Angela.