RHFAN EVENTS
There's Always Something Exciting Happening at RHFAN!
MARK YOUR CALENDARS FOR UPCOMING RHFAN EVENTS
All Nations Sunday: Love Can Build a Bridge
We celebrate our multi-cultural heritages here at RHFAN. Experience the glory of God through worship and ministry, and the love of Christ through fellowship and delicious food on Sunday, Oct. 20, 2019 at both the 8 a.m. and 11 a.m. services. Get to know one another and enjoy the celebration!
RHFAN's 4th QUARTER CORPORATE FAST
Our 4th quarter corporate fast begins Monday, October 28, 2019. We will eat one meal a day following corporate prayer each night at 7 p.m. The fast will end Friday, November 1, 2019 following prayer. Make plans to join us.
HEALTH and FITNESS TASTING
The Health and Fitness Ministry will have the final Tasting of the year Sunday, November 3, 2019 in the East Lobby immediately following the both services. Stop by and sample a delicious assortment of foods that offer healthy options for you.
FOOD DRIVE
On Sunday, November 10, 2019 we will collect non-perishable food items during the 8 a.m. and 11 a.m. services. Help us keep our pantry well stocked so we can continue to minister to those in need in our community. Your giving is greatly appreciated.
RHFAN 17th ANNIVERSARY CELEBRATION
Join us on Friday, November 15, 2019, at 7 p.m., for an evening of glorious praise and worship to our God who has given us victory through Jesus Christ. On Sunday, November 17 (there will be only one service at 10 a.m.), be sure to join us for worship and ministry, followed by a delicious dinner.
Invite your family and friends to experience the abiding glory of God and the resurrection anointing that makes dead things come to life at Resurrection House for All Nations.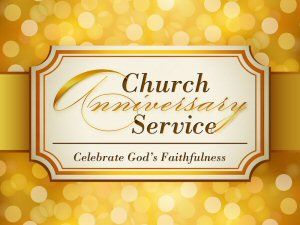 THE CONQUEST 2019 ETANet & IGNITE Youth National Conference was AMAZING! Get Your Copy of the CONQUEST Conference CDs Featuring Apostle Chika Onuzo
When the enemy is trying to wrestle the promises of God from you, remember what your Father has said. The word of the Lord will stand in your life. Come and experience the glory, the anointing and the grace of God!
MEMBERS CLASSES
Join us immediately following the 8 a.m. service in the Members' classroom upstairs.
Friday Night Fire! Join us each Friday at 7 p.m. for Prayer and Intercession, Focus 24:6 and Fresh Fire!
Daily Devotionals With Apostle Chika Onuzo