RHFAN EVENTS
There's ALWays Something Exciting Happening at RHFAN!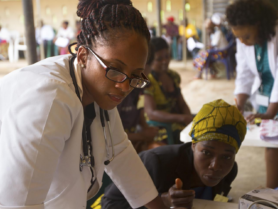 MISSIONS Ministry SORT & PACK
Volunteers are needed to assist the Mission Ministry with the sorting and packing of donations given in support for the upcoming mission trip. This group effort will take place on Saturday, September 15, at 10 a.m. For more information, please see Sis. Amara Onuzo.
Ladies, make plans to join our next women's fellowship on Sunday, September 16, at 6 p.m. We will meet at the altar for a time of prayer and intercession. Thank you, Elder La Tanya Onuzo.
MEMBERS CLASSES
Join us immediately following the 8 a.m. service in the Members' classroom upstairs.
Friday Night Fire! Join us each Friday at 7 p.m. for Prayer and Intercession, Focus 24:6 and Fresh Fire!
Daily Devotionals With Apostle Chika Onuzo