RHFAN EVENTS
There's AlWays Something Exciting Happening at RHFAN!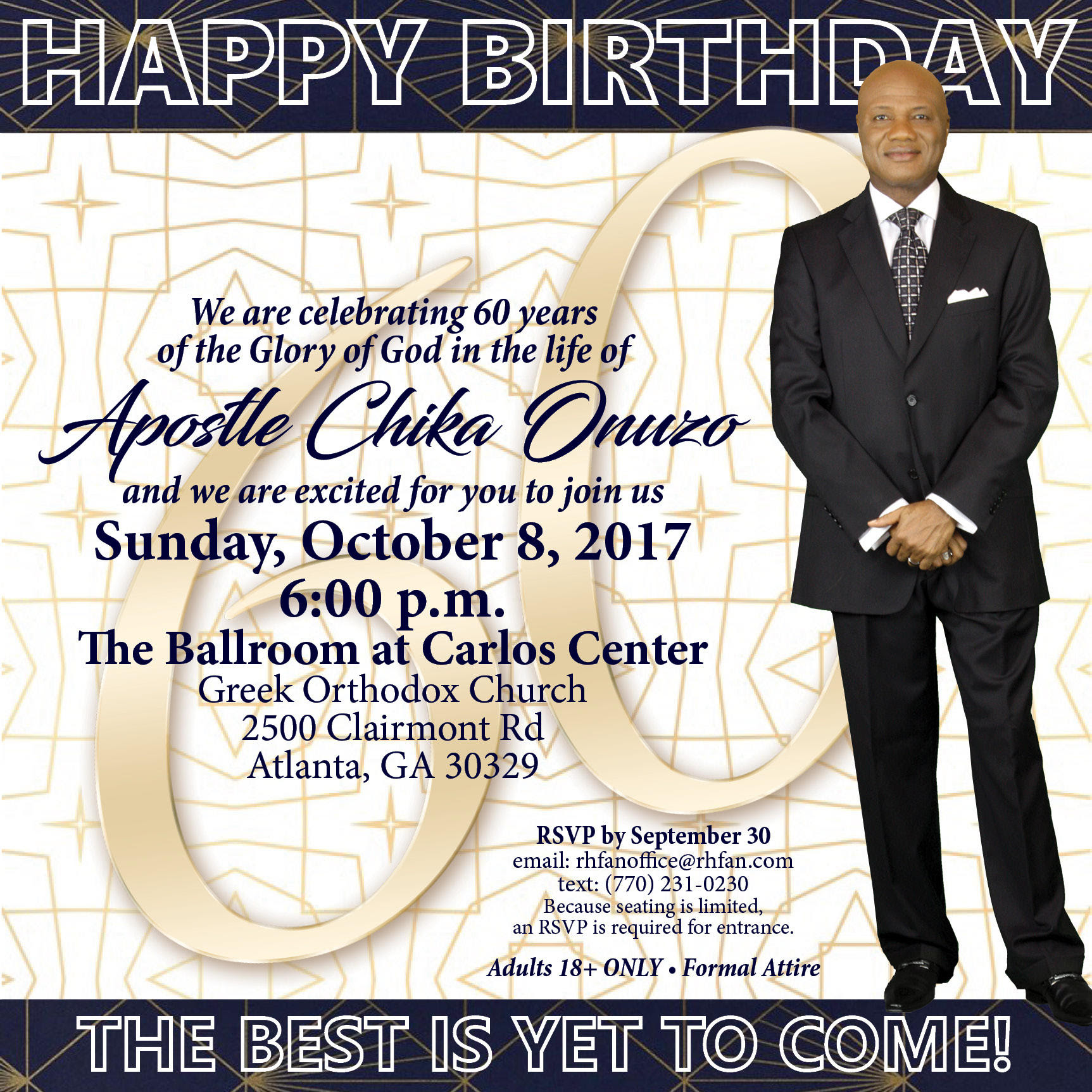 RHFAN FAMILY, DON'T MISS THE CELEBRATION
Join us as we celebrate 60 Years of the Glory of God in the life of the angel of Resurrection House for All Nations.
Apostle Chika Onuzo
Come and bless the man of God and witness the glory of the Lord propel him into new realms.
Seating is limited, so an RSVP is required for
entrance and must have been received by the Sept.
30 deadline. Attire: Formal. Aduts only — 18 years or older.
RHFAN's Women's Conference 2017 Was a Great Success
Thank you for participating in the 2017 Women's Prayer Conference at Resurrection House for All Nations, Thursday, Sept. 14 – Saturday, Sept. 16. God truly showed Himself glorious and mighty. Stay tuned for photos and testimonies.
Daily Devotionals With Apostle Chika Onuzo